Rassegna Stampa Scientifica Settembre 2022


 

 
Juul Settles Multi-State Youth Vaping Inquiry for $438.5 Million
The tentative deal would close a yearslong investigation by nearly three dozen states into the company's marketing and sales practices.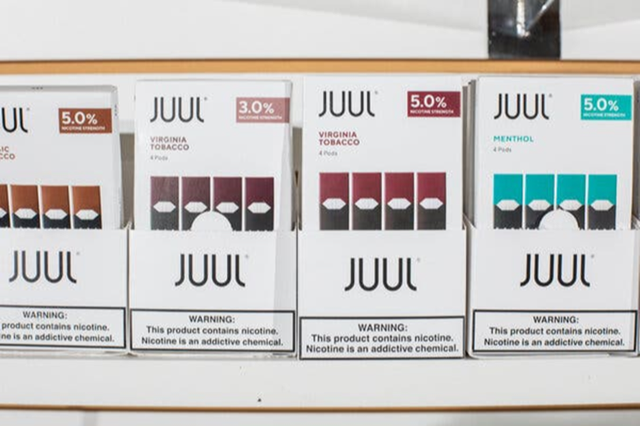 Juul Labs has tentatively agreed to pay $438.5 million to settle an investigation by nearly three dozen states that focused on the company's sales and marketing practices that they claim fueled the teenage vaping crisis.
The investigation found that the company appealed to young people by hiring young models, using social media to court teenagers and giving out free samples. William Tong, Connecticut's attorney general, said in a news conference that the investigation found that the company had a "porous" age verification system for its products and 45 percent of its Twitter followers were ages 13 to 17.
"We think that this will go a long way in stemming the flow of youth vaping," Mr. Tong said. "We are under no illusions and cannot claim that it will stop youth vaping. It continues to be an epidemic. It continues to be a huge problem. But we have essentially taken a big chunk out of what was once a market leader."
Juul said on Tuesday that the settlement "is a significant part of our ongoing commitment to resolve issues from the past. The terms of the agreement are aligned with our current business practices which we started to implement after our companywide reset in the fall of 2019."
But the company said it was not acknowledging any wrongdoing in the settlement.
The tentative settlement prohibits the company from marketing to youth, from funding education in schools and misrepresenting the level of nicotine in its products. Juul had already discontinued several marketing practices and withdrawn many of its flavored pods that appealed to teenagers, under public pressure from lawmakers, parents and health experts a few years ago when the vaping crisis was at a peak.
The company's ability to continue to sell its products has been in question in recent months. The Food and Drug Administration announced in June that it was denying the company's request for marketing authorization to sell the vapes, saying its application lacked evidence to prove they would benefit public health. The agency also cited "insufficient and conflicting" data from the company. The company quickly went to court and got a temporary reprieve.
The company responded days later that it helped two million adult smokers quit combustible cigarettes and took exception with the agency's conclusions about chemicals in its products. The F.D.A. then announced that it would allow the products to stay on the market pending additional review of "scientific issues."
Christina Jewett covers the Food and Drug Administration. She is an award-winning investigative journalist and has a strong interest in how the work of the F.D.A. affects the people who use regulated products. @By_Cjewett
https://www.nytimes.com/2022/09/06/health/juul-settlement-vaping-crisis.html
"Nicotine gummies are a public health crisis just waiting to happen among our nation's youth, particularly as we head into a new school year," FDA [Food & Drug Administration] Commissioner Dr. Robert Califf warned last month. The FDA last month sent a warning letter to VPR Brands, one of the companies that makes nicotine gummies, advising that the products were being sold illegally. By law, manufacturers need to submit an application and have it approved by the FDA before a tobacco product can be legally marketed in the United States. The agency says VPR had not asked for this "premarket authorization" for the gummies. Each of the gummies had 1 milligram of nicotine, and they came 12 to a package. The FDA says 1 to 4 milligrams of nicotine could be severely toxic to children under 6 as well as to older children, depending on their weight." [Jen Christensen. Nicotine gummies are a 'public health crisis just waiting to happen,' FDA says, CNN]
"Non-tobacco oral nicotine products were the second most prevalent nicotine product used by adolescents. They were disproportionately used by certain racial or ethnic, sexual, or gender minority groups, and those with a history of nicotine use. Adolescent non-tobacco oral nicotine product use surveillance should be a public health priority."
Adolescent Use of Flavored Non-Tobacco Oral Nicotine Products
Pediatrics
Volume 150, Issue 3, September 2022
Online First: August 08 2022
Alyssa F. Harlow, Erin A. Vogel, Alayna P. Tackett, Junhan Cho, Dae-Hee Han,Melissa Wong, Myles G. Cockburn, Steve Y. Sussman, Jennifer B. Unger, Adam M. Leventhal, Jessica L. Barrington-Trimis
https://publications.aap.org/pediatrics/article/150/3/e2022056586/188734/Adolescent-Use-of-Flavored-Non-Tobacco-Oral
Note: Open Access.
US: Kennedy Center Promotes Big Tobacco; NZ: Convenience Store Lobby


"With all we know now about the tobacco industry's tactics, discriminatory marketing, targeting of youths and addictive, deadly products, what would he think about the institution bearing his name promoting cigarette companies? The Met and others brought down the curtain on their Sackler [opioid-pushing Purdue Pharma] sponsorships. If it's serious about its social impact, it's time the Kennedy Center ended its dance with Big Tobacco." [The Kennedy Center should stop promoting Big Tobacco, Washington Post]
 "Let us carry on peddling death, or our businesses will die, dairy owners have told MPs, though not in those exact words… The Smokefree Environments and Regulated Products (Smoked Tobacco) Amendment Bill is designed to "significantly" limit the number of retailers allowed to sell smoked tobacco products. Fewer places selling "cancer sticks" will mean fewer opportunities for young people to start smoking, and will mean it's easier for smokers to quit, supporters argue… But if dairies (sic) primary function is peddling cigarettes, the closure of dairies sounds like a gain for the community. And given the choice between dead people, and dead businesses, the people win." [Rob Stock. How can dairies survive if their business is built on smokes?, Stuff (NZ)]
 "Shocking new footage suggests you might want to make sure you're using the correct charger for your e-cigarette. Video from experts at London charity Electrical Safety First shows a powerful explosion from a small lithium ion battery inside an e-cigarette… [J]ust like smartphones and electric cars, e-cigarettes contain lithium-ion batteries that can burst into flames or explode if pierced, damaged or overheated… Brits may already be reconsidering keeping their vape in their pocket after instances of the devices exploding and causing horrific burns." [Jonathan Chadwick. Do you vape? Check your charger NOW: Shocking video shows the lithium battery from an e-cigarette EXPLODING during charging test, Daily Mail]
Opinion 
The Kennedy Center should stop promoting Big Tobacco
By Rebecca Perl
September 9, 2022 
A view from the Roosevelt Bridge of the Reach, a new multiuse complex at the Kennedy Center in D.C. (Bill O'Leary/The Washington Post)
Rebecca Perl, a former health and science reporter for The Post, is vice president of partnerships and initiatives for Vital Strategies, a partner in tobacco industry watchdog, STOP and advises governments and nongovernmental organizations on communication strategies for tobacco control campaigns around the world as part of the Bloomberg Initiative to Reduce Tobacco Use.
 On Sept. 17, the John F. Kennedy Center for the Performing Arts in D.C. will launch a new exhibit dedicated to its namesake. Advance media coverage praises the center's investment in its social impact, in line with Kennedy's ethos and values. But as is often the case when organizations talk about being good citizens, there are gaps between the rhetoric and the reality.
 For the Kennedy Center, it is taking money from some of the world's largest tobacco corporations. Instead of rejecting hundreds of thousands of dollars gained through the sale of products linked to addiction, preventable disease and premature death, the center recently added global cigarette giant Philip Morris International (PMI) as a new corporate sponsor, alongside its long-standing relationship with PMI's former parent company, Marlboro-maker Altria Group. Combined, they are contributing at least half a million dollars annually — a testimony to a never-ending dance of the underfunded arts with deep-pocketed corporations looking to burnish their reputations.
 Yet, despite funding challenges, especially post-coronavirus, other world-class venues are making an ethical choice to end sponsorships from problematic donors. For example, when the Sackler family's role in the opioid crisis was exposed, the Metropolitan Museum of Art in New York ended its 50-year relationship. The Louvre in Paris and the Guggenheim in New York and many others also dropped the Sackler name. The opioid epidemic claims more than 68,000 lives a year in the United States. The tobacco epidemic? More than 480,000.
 The Kennedy Center's commitments to better serving youths and people of color ring especially hollow while it's helping the tobacco industry reach groups who have been targeted for decades with deceptive and even racially targeted marketing. Menthol cigarettes, promoted heavily in Black media and in predominantly Black neighborhoods, have caused disproportionate harm to Black people. Products such as nicotine pouches and e-cigarettes are believed to be hooking a new generation.
 Visiting the Kennedy Center to see "The Nutcracker" last winter, I could see the Altria-sponsored 50th-anniversary theater season was packed with family- and teen-friendly productions. Attaching Altria's name to productions for young people reminds me of Chinese tobacco companies sponsoring schools in China and other countries.
 What will it take to break the Kennedy Center's addiction to tobacco dollars? The revelation that industry executives stood before Congress a few miles away, claiming that nicotine wasn't addictive when the companies knew that wasn't true, wasn't enough.
 The Kennedy Center didn't drop Altria when it invested heavily in Juul, after the Food and Drug Administration named the company as a leading player in the United States' youth vaping epidemic. Nor when Altria spoke out against the FDA's proposed menthol ban, which could help save up to 6,000 Black lives each year.
 Instead, Altria's brands remain etched into the center's marble walls, including at the newest Kennedy Center venue, the Reach, which aims to embody "President Kennedy's vision" and reach a diverse audience through education, youth programs and community outreach. Altria and PMI are on the Kennedy Center's website, and Altria is splashed across its 50th-anniversary materials, in social media posts, newsletters and performance programs, even celebrated as "a donor that makes a difference" in the 50th-anniversary magazine. Altria's chief executive is a vice chair of the Kennedy Center's Corporate Fund Board, alongside PMI's president of the Americas.
 It's easy to see why the Kennedy Center's youth-friendly 50th season and the Reach's youth and community audience appeal to Altria and PMI. As more smokers die or quit, the companies need to tap into the next generation. Altria's Marlboro and Juul brands are already popular with young Americans. Both companies might also hope to influence D.C. stakeholders in their favor — and that's potentially bad news for health.
There is, however, something especially insidious about aligning the tobacco industry with performances aimed at preschoolers, children and other youths. Perhaps it is because such shows capture the dreams of little girls and boys and the ambitions of so many young people, who continue to be targeted by cigarette companies.
President Kennedy believed the arts should be a positive force in American life. With all we know now about the tobacco industry's tactics, discriminatory marketing, targeting of youths and addictive, deadly products, what would he think about the institution bearing his name promoting cigarette companies? The Met and others brought down the curtain on their Sackler sponsorships. If it's serious about its social impact, it's time the Kennedy Center ended its dance with Big Tobacco.
https://www.washingtonpost.com/opinions/2022/09/09/kennedy-center-should-stop-promoting-big-tobacco/
How McKinsey Got Into the Business of Addiction
The consulting firm's work with opioid makers is well known, but for decades McKinsey worked with Big Tobacco and has also advised Juul, the e-cigarette company.
McKinsey & Company in New York City. The firm's work with opioid makers is well known, but its work with cigarette and vaping companies has escaped public scrutiny.Credit...John Taggart for The New York Times
By Walt Bogdanich and Michael Forsythe
Bogdanich and Forsythe, investigative reporters at The Times, are the authors of the forthcoming book "When McKinsey Comes to Town: The Hidden Influence of the World's Most Powerful Consulting Firm," from which this article is adapted.
Sept. 29, 2022
When McKinsey & Company, the global consulting giant, sat down with executives of Juul Labs in late 2017, the vaping company was well on its way to becoming a sensation among teenagers eager to latch on to the latest fad — inhaling flavored, supercharged nicotine vapor through a sleek new device easily hidden from parents and teachers.
With grand ambitions, Juul needed marketing advice from McKinsey, the most respected voice in consulting, to help it on its way to a valuation greater than the Ford Motor Company. For less than two years of work, McKinsey billed Juul $15 million to $17 million.
But the client came with a reputational risk, and McKinsey preferred to keep the arrangement secret. Although its product was conceived as a way to help adults stop smoking, Juul stood accused of marketing nicotine to teenage nonsmokers, addicting a new generation in much the same way the cigarette industry hooked their parents. This month, several years after McKinsey took the company as a client, Juul agreed to pay $438.5 million to settle government investigations into its marketing practices, though it did not acknowledge wrongdoing in the settlement. Those marketing practices had included using young models, social media and flavored nicotine.
McKinsey, which was not involved in the settlement, said its work with Juul had focused on youth vaping prevention. That work was just the latest in a decades-long history of consulting for companies that sell addictive products. The full story of McKinsey's role in advising these companies — while also consulting for their government regulators — has never been told.
Last year, McKinsey agreed to pay more than $600 million to settle state investigations into its role in helping Purdue Pharma and other drugmakers fuel the opioid epidemic. And for decades, McKinsey has helped manufacturers boost sales of the most lethal consumer product in American history — cigarettes.
As recently as 2016, more than 50 years after the surgeon general confirmed the link between smoking and cancer, McKinsey still saw merit — and profits — in continuing to help companies sell more cigarettes.
In a slide deck prepared for Altria, formerly Philip Morris, McKinsey offered ideas for how the tobacco company could keep customers and lure new smokers. It presented a mock-up of what a Marlboro smartphone app would look like, complete with a way for loyal smokers to win points redeemable for small prizes.
McKinsey felt comfortable proposing ways for the manufacturer of Marlboro cigarettes to sell more of them.Credit...Dolly Faibyshev for The New York Times
McKinsey's most important work for Juul Labs involved responding to an F.D.A. crackdown on youth vaping.Credit...Caroline Tompkins for The New York Times
"We are one team, working side-by-side," McKinsey wrote in a slide deck prepared for Altria, illustrated with photos of cigarettes. McKinsey also advised Altria on marketing e-cigarettes, with the goal of making one of its products the "Nespresso of e-vapor" and stopped advising tobacco companies only last year.
McKinsey's services are highly valued; its clients include many of the most respected blue-chip companies as well as governments around the world. For companies selling addictive products it also offered deep ties to the Food and Drug Administration, a regulatory agency vital to their survival. In four years under President Donald J. Trump, McKinsey took in $77 million in consulting contracts with the F.D.A.
McKinsey's vaunted value system points to why a company so widely admired could end up working so long for tobacco companies. On one hand, McKinsey used those values to recruit the best and brightest students by suggesting that a job there means more than a big paycheck — it also offers the possibility of doing good, of helping those most in need. Yet McKinsey's overriding value, No. 1 on its list — to put client interests first — created an environment in which client service sometimes trumped its own moral code.
McKinsey denies any wrongdoing in helping to market opioids, vaping and cigarettes — its trifecta of addiction clients — or that its F.D.A. contracts posed a conflict of interest, because it never advised the agency on any specific drug, a McKinsey spokesman said in a written response.
McKinsey agreed last year to pay more than $600 million to settle state investigations into its role in the opioid epidemic.Credit...Carolyn Kaster/Associated Press
Seth Green, a former McKinsey consultant who worked at the firm for two years and is now a dean at the University of Chicago, questioned the wisdom of rigidly adhering to the client-first dictum. "If we don't bring a moral purpose to these businesses, then the purpose inevitably becomes the client and whatever the client is trying to achieve," Mr. Green said.
Juul and the Rise of Youth Vaping
Even if that means consulting for Big Tobacco.
Teenagers' Favorite Flavors
Alfonso Pulido, a McKinsey partner, arrived at the San Francisco offices of the Covington & Burling law firm on a mid-October morning last year to do something antithetical to the firm's strict code of secrecy: talk about McKinsey's work with clients, specifically Juul and Altria.
Mr. Pulido was there to give a deposition in connection with an unresolved product liability case filed in a federal court in California. In the deposition, marked highly confidential, Mr. Pulido said McKinsey first discussed doing business with Juul in 2015 when it proposed doing a risk assessment of Juul's tentative plan to enter the marijuana market.
McKinsey chose not to do the study, Mr. Pulido said, because marijuana "was not regulated or legal at the time."
It wasn't until 2017 that the consultancy performed a pricing study for Juul's vaping device. Afterward, McKinsey offered advice on branding, organization, retail, flavor evaluation, youth vaping prevention and regulatory issues. The company also consulted for Altria, which was trying to muscle into the vaping business.
Flavored nicotine had become highly controversial because health care experts blamed Juul for using flavors that appealed to young people.
Mr. Pulido acknowledged that McKinsey had surveyed teenagers as young as 13, asking them to rank flavor names in order of preference, though he emphasized that no sensory testing had taken place.
Esfand Nafisi, a lawyer representing clients who had sued Juul for marketing to children, pressed him on that answer.
"Did anyone at McKinsey stop and say, 'Hey, maybe we shouldn't be helping tobacco companies study teenagers'?"
"The stated objectives were to help inform youth prevention activity as well as responsibly introduce a flavor that was appealing to adult smokers," Mr. Pulido responded.
"In retrospect, does McKinsey think this survey was appropriate?" Mr. Nafisi asked several minutes later.
"I don't have an opinion on it," Mr. Pulido responded. But he added that it "feels correct."
The survey found that the favorite flavor name among ages 13 to 21 was mint, Mr. Pulido said.
"Did you know that mint would go on to become an incredibly popular flavor with teens a year after this Power Point deck was presented?" Mr. Nafisi asked.
"No, I was not aware of that."
McKinsey records show that Bob Sternfels played an administrative role on the Juul team. McKinsey says he did not work on the account.Credit...Singapore Press, via Associated Press
The work with Juul attracted interest at the highest levels inside the firm. Bob Sternfels, now McKinsey's managing partner, played an administrative role on the Juul account, an internal document shows. (A McKinsey spokesman said that while Mr. Sternfels knew a senior Juul executive, he had not worked on that account.)
McKinsey's most important work for Juul involved responding to the F.D.A.'s crackdown on youth vaping. With the F.D.A. circling, demanding answers as to why teenagers were so attracted to Juul, the company asked McKinsey to help prepare a defense and respond to the agency's inquiry.
The nature of that work remains a secret, because for those services McKinsey was paid through Juul's law firm, Sidley Austin, allowing Mr. Pulido to claim lawyer-client privilege. "I know in some instances we are retained through legal counsel as part of privilege," Mr. Pulido said.
At least one McKinsey partner, Michael Chui, grew concerned watching vaping spike in popularity, though it was not at all clear that he knew McKinsey had Juul as a client. (Consulting teams are not allowed to share information.)
"In just a few years, vaping has wiped out two decades of work getting teens to quit (or never start) cigarette smoking," Mr. Chui wrote in a public comment on a magazine article about Juul.
Mr. Pulido said McKinsey stopped work with Juul in 2019 because of "increasing regulatory uncertainty and increased awareness of youth use."
McKinsey and the Tobacco Industry
Vaping became popular as smoking rates across the nation began to decline in response to a drumbeat of scientific findings that cigarettes are highly addictive and deadly, facts that the companies knew but kept secret, choosing deception over disclosure.
McKinsey began counseling the tobacco industry in 1956, when researchers had already reported data suggesting that smoking appeared to cause cancer. Back then, Philip Morris hired McKinsey to conduct a wall-to-wall examination of its manufacturing operation. This was no cursory walk-through. Consultants visited plants, interviewed managers and studied sales figures.
In a subsequent study, McKinsey recommended how the company should set up its research department. The report was significant for another reason: It foreshadowed the industry's transformation from selling a largely agricultural product to a scientifically engineered cigarette with fine-tuned nicotine levels. It cited the development of "reconstituted tobacco," a manufacturing process that in subsequent years was shown to help achieve nicotine levels that researchers considered sufficient to ensure addiction.
Surgeon General Luther Terry, center, settled questions over the dangers of smoking when he announced to the nation that studies had confirmed the link between cigarettes and cancer.Credit...Getty Images
In 1964, Surgeon General Luther L. Terry settled questions over the dangers of smoking when he announced to the nation that studies had confirmed the link between cigarettes and cancer. Dr. Terry made his announcement on a weekend to minimize its impact on stock prices.
McKinsey now had another reason to back away from Big Tobacco. But the tobacco companies wanted to keep selling cigarettes, so McKinsey stayed to help them do just that. In addition to Philip Morris, the firm's clients included R.J. Reynolds, Lorillard, Brown & Williamson, British American Tobacco and Japan Tobacco International.
More health warnings followed.
In 1992, the federal judge H. Lee Sarokin became so outraged reading internal industry documents produced in a liability lawsuit that he cast aside judicial restraint when he wrote: "Who are these persons who knowingly and secretly decide to put the buying public at risk solely for the purpose of making profits and who believe that illness and death of consumers is an appropriate cost of their own prosperity!"
In response to mounting criticism, in 1993 Lorillard's chief executive, Andrew Tisch, asked employees to cooperate with McKinsey, assuring them that the consultants were "renowned for their ability to solve problems and create opportunity."
By taking on Lorillard, McKinsey agreed to help a company whose best-selling cigarette by far was Newport, with its high nicotine content and menthol flavor. Menthol masked the harsh taste of burning tobacco, making it appealing for novice smokers. Nicotine took care of the rest, turning them into repeat customers.
McKinsey did allow employees to opt out of helping Big Tobacco, or any other industry they found objectionable, but finding replacements eager to impress senior partners critical to their advancement was usually easy.
In 2006, a federal judge, Gladys Kessler, delivered the harshest condemnation yet of cigarette makers, branding them civil racketeers, saying the industry had "marketed and sold their lethal product with zeal, with deception, with a single-minded focus on their financial success, and without regard for the human tragedy or social costs that success extracted."
Ten years later, McKinsey still felt comfortable proposing ways for the manufacturer of Marlboro cigarettes to sell more of them.
'Startled and Surprised'
Senator Christopher Dodd speaking in 2009 after Congress authorized the F.D.A. to regulate tobacco products. For advice, the agency subsequently went to McKinsey.Credit...Susan Walsh/Associated Press
After Congress gave the F.D.A. the authority to regulate tobacco products in 2009, the agency sought McKinsey's wisdom on a variety of issues, though its leaders apparently were unaware that the firm had been guiding Big Tobacco's development for decades. In subsequent years, the agency awarded the consultancy $11 million for advice on tobacco regulation and for organizing the F.D.A. office that includes tobacco regulation.
"We have served the F.D.A. on over 30 initiatives," McKinsey wrote in securing $1.1 million to advise the agency's Center for Tobacco Products about, among other things, "risk identification and mitigation" as well as "influencing the behaviors, opinions and practices that are contrary to the goals and objectives" of tobacco regulators. Presumably that included cigarettes.
Eric N. Lindblom, former director of the Office of Policy for the Center of Tobacco Products, said he was "startled and surprised" to learn of these apparent conflicts. "We didn't think, duh, they are also going to serve the industry," he said.
Dr. Lawrence Deyton, a physician and the tobacco center's first director, said he had also been unaware of McKinsey's work for cigarette companies. "That should have been disclosed," he said. As late as 2019, McKinsey's roster of tobacco clients included not just Altria but also Imperial Brands, British American Tobacco and Japan Tobacco International.
From 2018 through early 2020, McKinsey made at least $45 million in fees from these four companies, including more than $30 million from Altria alone, according to McKinsey billing records. This summer, the F.D.A., after years of criticism for not doing enough to protect the public from nicotine addiction, issued two major directives: It ordered Juul off the market over questions of safety, and proposed reducing nicotine in cigarettes to levels where consumers might no longer buy them. Although the decision affecting Juul has been stayed, the actions showed how seriously the agency now views the health risks of both products.
McKinsey declined to answer certain questions about its tobacco work. In a written response, McKinsey said: "Like many other companies and industries, our approach to working on tobacco-related issues has changed significantly over the years. We have imposed ever-stricter limitations on our work in this space until last year, when we ceased tobacco-related work entirely. We ceased all work with the vaping industry in 2020."
Left unanswered were a host of questions. Among them: How could McKinsey, with its booming health care practice, justify advising hospitals and government agencies on how to reduce health care costs and improve medical outcomes when for years its tobacco clients were filling hospital beds with the sick and dying at an enormous cost to society?
McKinsey also did not explain why it continued to advise cigarette companies long after it was well known and widely reported that their products are harmful and addictive.
With the book "When McKinsey Comes to Town" about to be published, Mr. Sternfels sent a note to veterans of the firm.
"We will not let the fear of criticism, or the possibility that we'll make mistakes in the future, stop us from trying to help our clients take on tough challenges and make a positive difference through our work."
Walt Bogdanich joined The Times in 2001 as investigative editor for the Business desk. Since 2003, he has worked as an investigative reporter. He has won three Pulitzer Prizes. 
Michael Forsythe is a reporter on the investigations team. He was previously a correspondent in Hong Kong, covering the intersection of money and politics in China. He has also worked at Bloomberg News and is a United States Navy veteran. @PekingMike
https://www.nytimes.com/2022/09/29/business/mckinsey-tobacco-juul-opioids.html